---
---
MINE Youth is the name given to the youth and children's work of MINE! It is our joy and privilege to facilitate churches as they support the children, young people and families of Byker and Walker.
Check out the pages below to see what we get up to and how you can get involved.
Our vision is:
To cultivate safe spaces where children and young people can flourish and live life to its fullest.
To provide opportunities for children and young people to explore the Christian faith and encounter God in a meaningful way.
To train and equip volunteers and leaders of all ages.
Our work is underpinned and informed by five key values: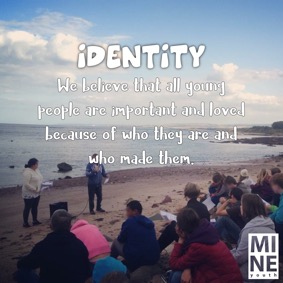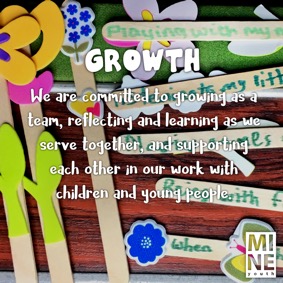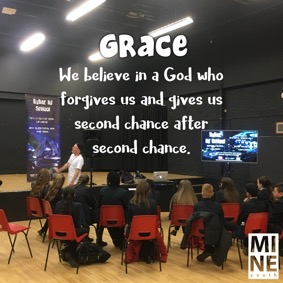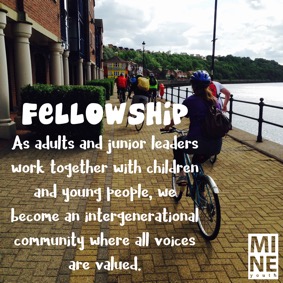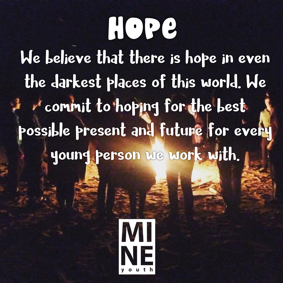 We would love to get to know you and for you to be involved in all that goes on in MINE Youth. Four of the main ways are volunteering, praying, giving and championing.
Volunteer
MINE Youth volunteers serve in a variety of ways, from face-to-face youth work in centres or schools, to detached youth work on the streets, to supporting children and families online and through deliveries. We provide all the training you need to volunteer in whatever context, including safeguarding, health and safety, and facilitating good conversations.
If you would like to volunteer, get in touch!
Pray
Please consider regularly praying for the children, young people and families of Byker and Walker, and our work with them. We also host termly prayer events, and we prayer walk around Byker and Walker each week.
To join us as we pray, get in touch to find out when we're meeting, or keep an eye on our social media pages.
To keep up to date with MINE Youth news to inform your prayers, you can sign up to the newsletter here.
Give
Generous donors give us the opportunity to continue loving and serving the children and young people of Byker and Walker. One off donations let us try new things like trips, or a different activity for a club, while regular donations let us plan our clubs and other activities for the long term. Any donation is hugely appreciated!
Details about giving to MINE Youth are available in our Guide to Giving.
You can find out a bit more about how MINE Youth is financed on the finance page.
Champion
Letting people know about MINE Youth gives more people the opportunity to volunteer, pray and give and roots us in a larger network of support, wisdom and expertise. If you have an opportunity, be that on social media, in Church, or anywhere else to share the work of MINE Youth we would love to support you as you do that (if nothing else, we have a swanky banner we could lend you!).